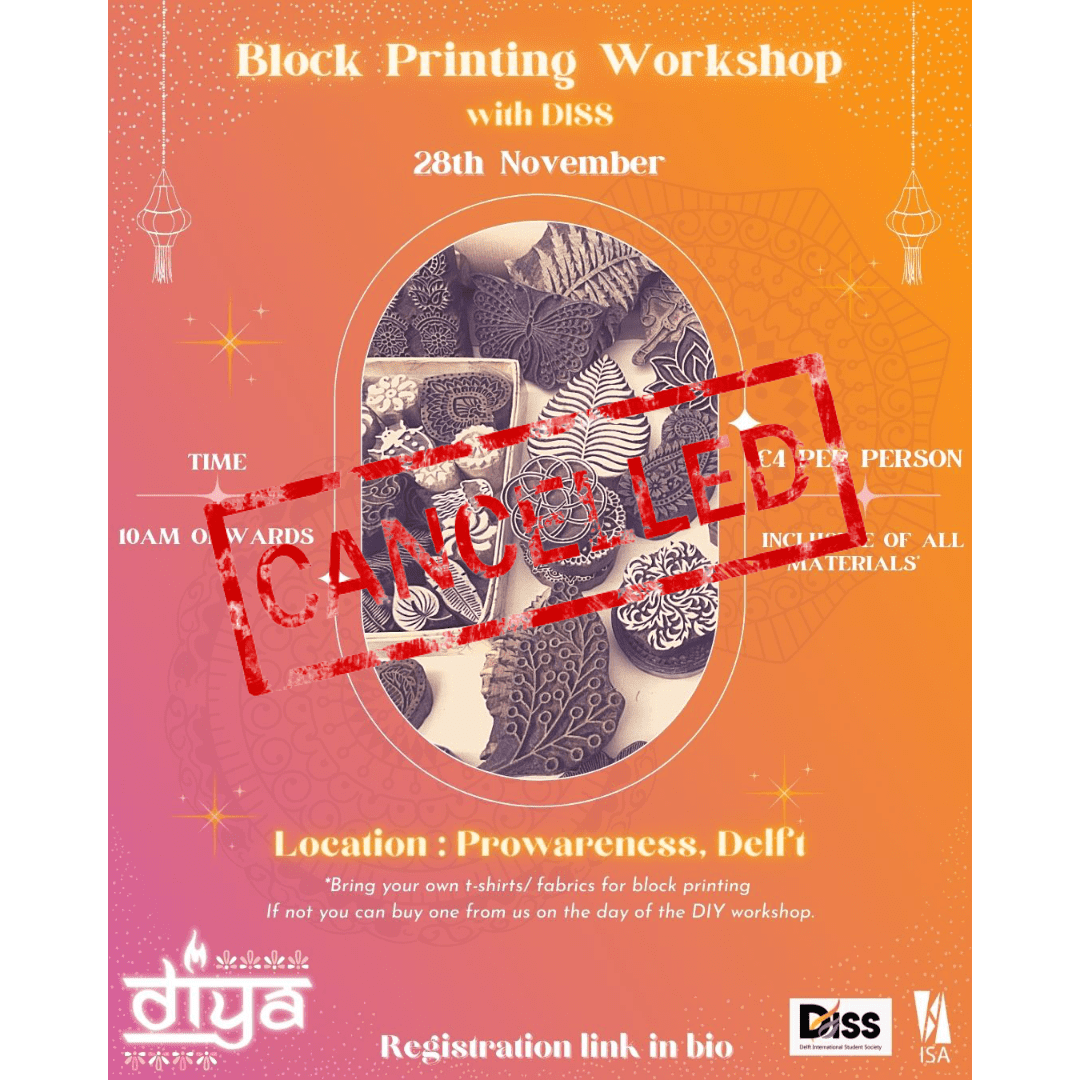 DIYA Block Printing
Due to the new corona measures, this event is now CANCELLED. 
Diwali, the festival of lights signifies the triumph of good over evil and ignites the feelings of love, empathy, and warmth among the hearts of everyone. DIYA is ISA Delft's flagship event celebrated every year to unite students for a cultural experience of Diwali. For this celebration, ISA have put together various workshops, competition, and live performances.
We would like to celebrate it together with you, this is why, DISS is organizing a block printing workshop! Further details about the workshop and registration can be found via link: http://forms.gle/jvp3nDVU1LgMhoZy9
All other information can be found on the poster! Please contact us or ISA if you have additional questions. Share with your friends and looking forward to seeing you there!