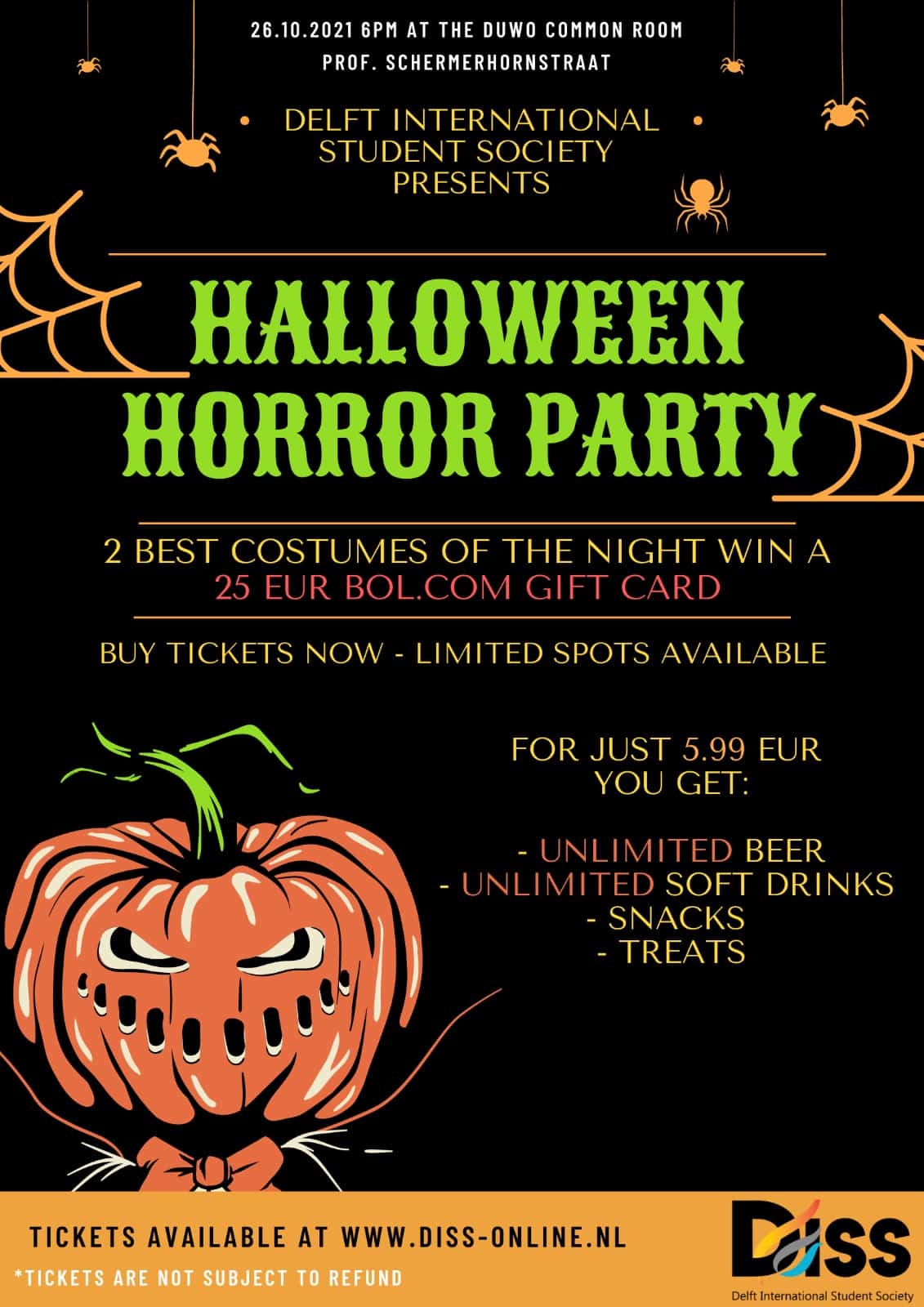 Halloween Horror Night
Come join DISS for our Halloween Horror Party! Dress to impress and potentially be the winners of the night!
Please purchase your ticket(s) using the link below and  INCLUDE YOUR EMAIL in the payment note so we can email you your ticket(s). Or else you will not be allow to enter! Your ticket covers your beers, soft drinks, snacks, and activities for the night so get them before they run out!!! *Tickets are not subject to refund
Please contact us if you have any additional questions. Share with your friends and see you then!
Payment link: https://tikkie.me/pay/kksl7ibk30pif3ea6hkl