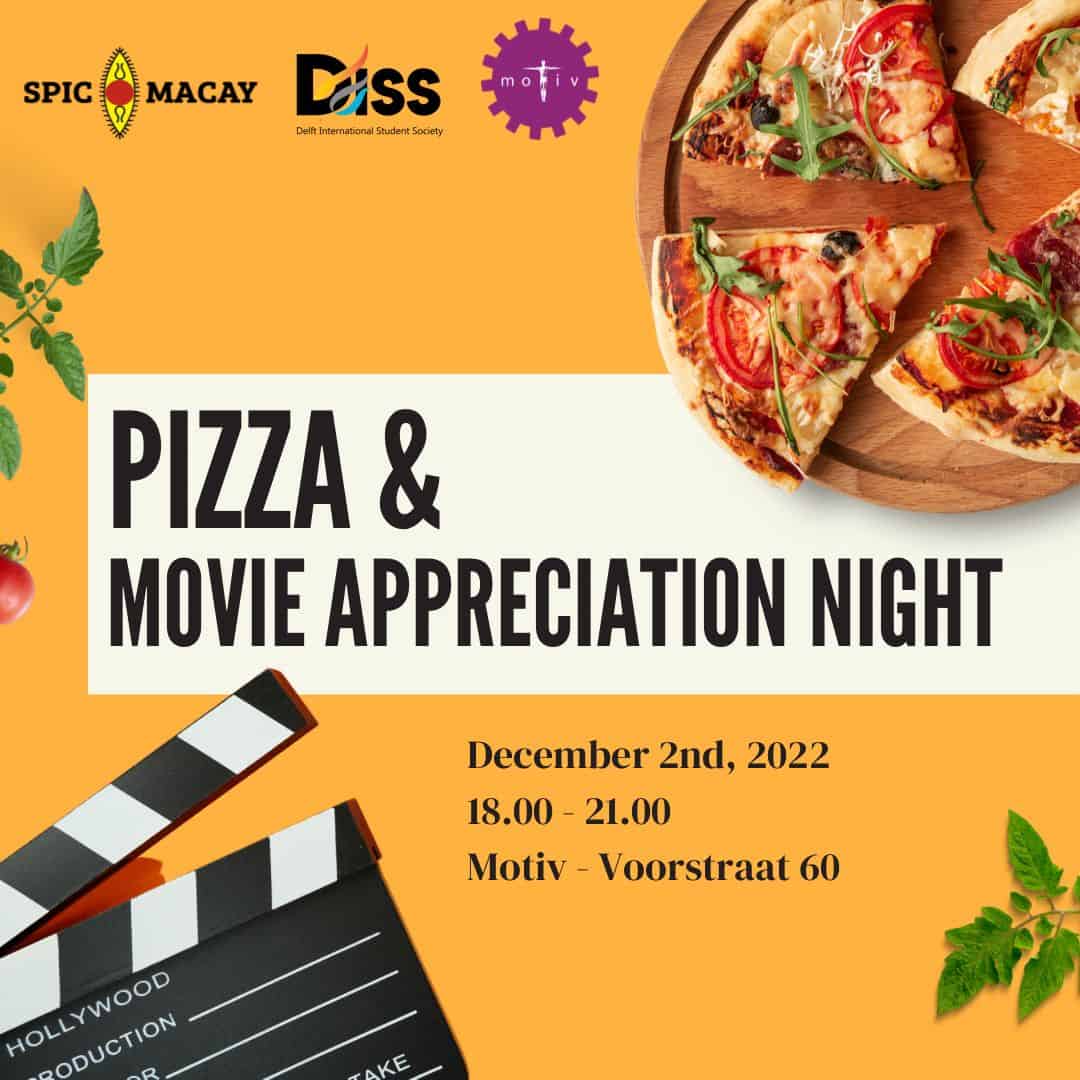 Pizza Evening 02.12.2022
Join us for a pizza evening and meet others while sharing a bite!
Entrance: FREE for members 22'-23' (5€ membership/year)
For non-members, the fee is 2€ to pay with the following link:
https://tikkie.me/pay/5nsfd4hb8tur7q43ele0
If you subscribed and will not be attending, we would appreciate if you can let us know (via email: board@diss-online.nl) in advance, so someone else can take your spot.
Contact us if you have additional questions. Share with your friends and looking forward to seeing you all there
Registration for this week's event has closed due to the high number of signups. We hope to see you next time !