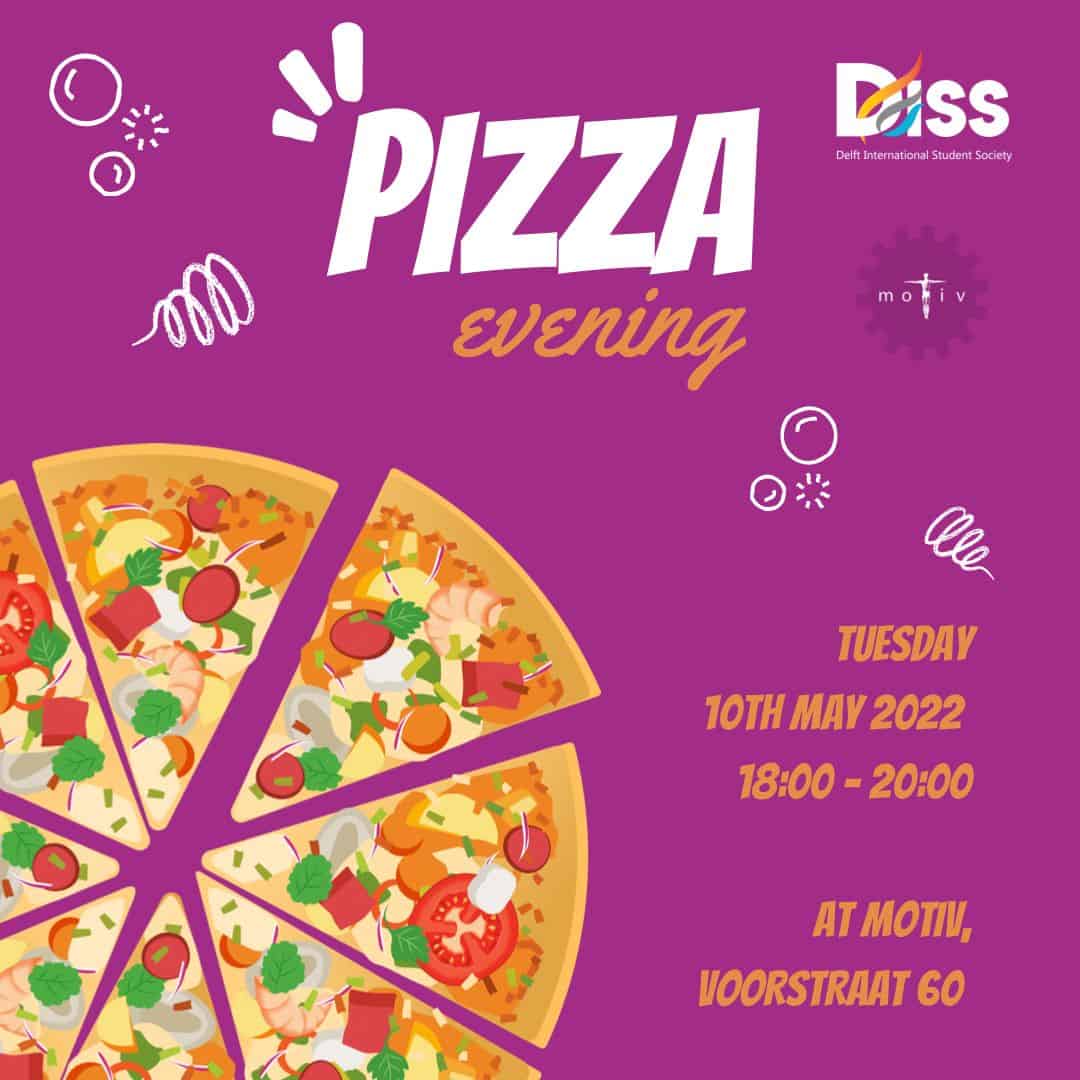 Pizza Evening
Join us for a pizza evening and meet others while sharing a bite!
The food is on us but a small contribution would be appreciated! Link here, https://tikkie.me/pay/luhu8i2an556dkei58j9 You can sign up in the form below! If you subscribed and will not be attending, we would appreciate if you can let us know (via email: board@diss-online.nl) in advance, so someone else can take your spot.
Contact us if you have additional questions. Share with your friends and looking forward to seeing you all there!
Register using this form.