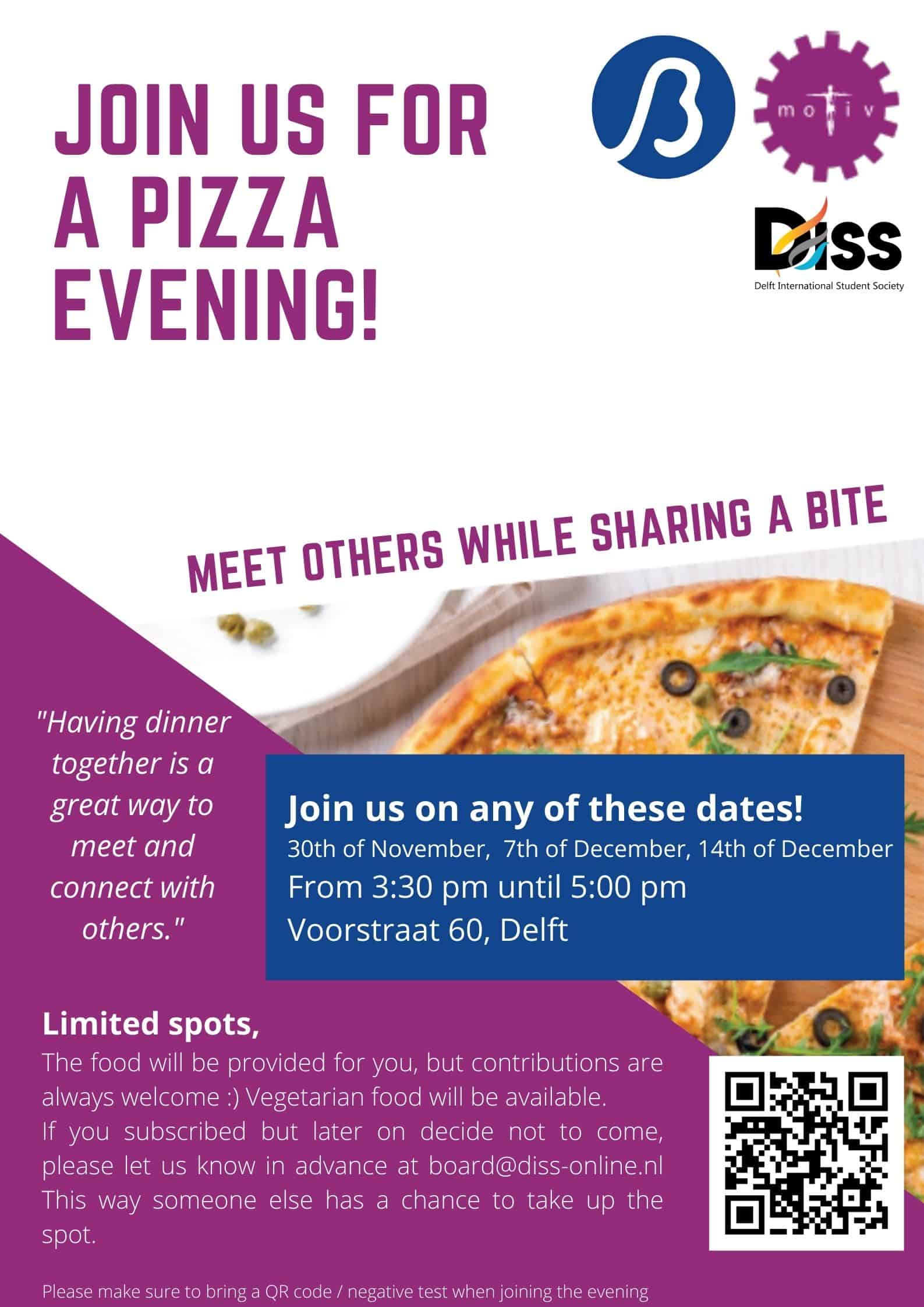 Pizza Night
Due to the new corona measures, event time has changed to 15.30 – 17.00!
Come to the Pizza evening and meet others while sharing a bite! Join us on 7th of December 2021. From 15.30 – 17.00 at Voorstraat 60, Delft.
The food is on us but a small contribution would be appreciated! You can sign up with the follow link, https://forms.gle/VPuysgj7btbYEZ2L7. If you subscribed and will not be attending, we would appreciate if you can let us know (via email: board@diss-online.nl) in advance, so someone else can take your spot.
Contact us if you have additional questions. Share with your friends and looking forward to seeing you all there!