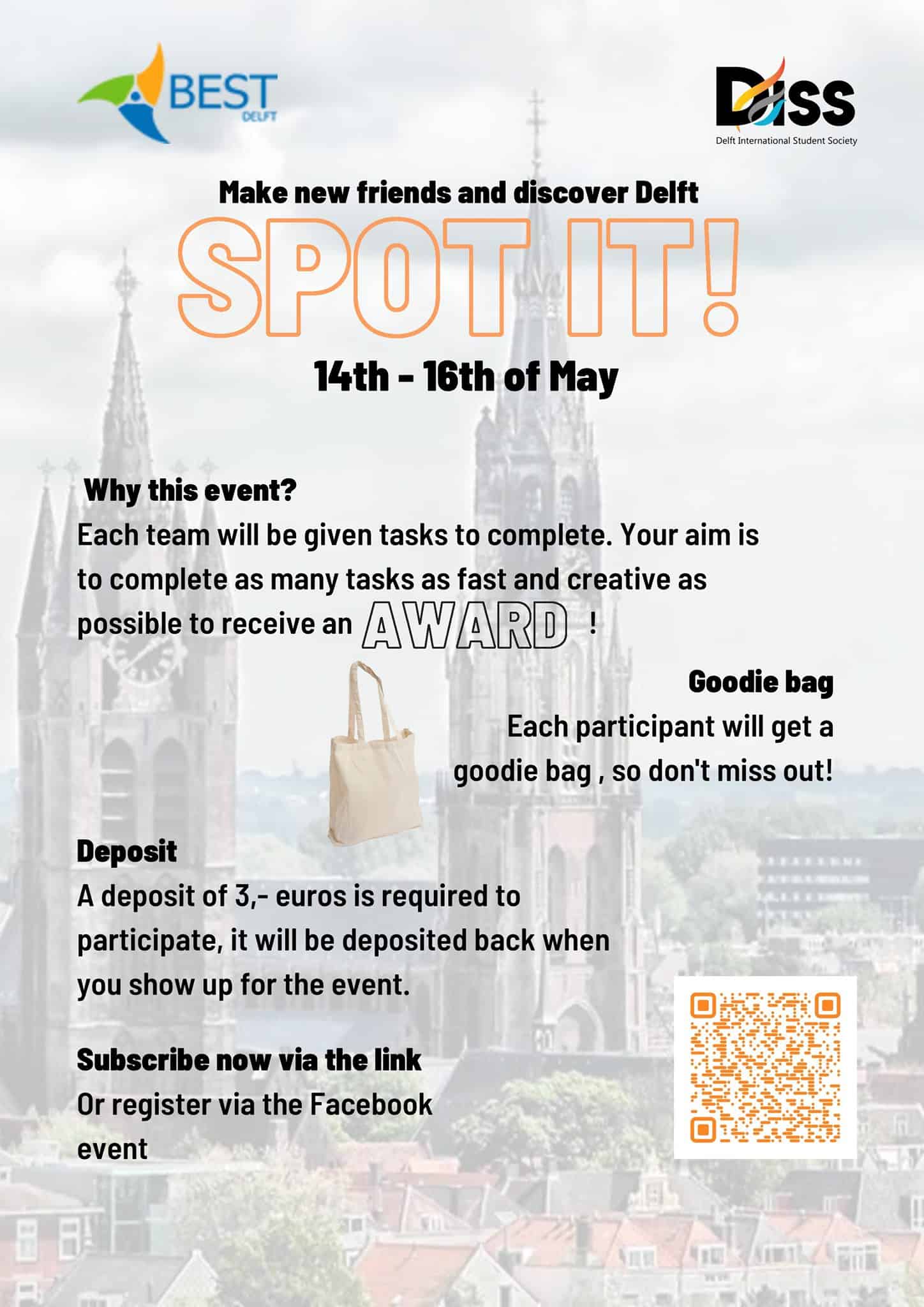 Spot It
"Spot it" is an initiative from Delft International Student Society (DISS) and the Board of European Student of Technology (BEST). It is an event created by students, for students.
If you are looking for opportunities to make new friends, to discover hidden spots in the very pretty town of Delft, while having the chance to win an amazing prize, this event is for you!! The event is entirely FREE, and you will receive a goodie bag as participation prize. There is a 3€ fee however, that is used to confirm your registration. It will be fully paid back by us at the end of the event if you participate, and will be used as a no-show fee in case we do not receive notice of cancellation before Monday, May 12th.
Use this link to sign up for the event.
With love,
DISS and BEST boards