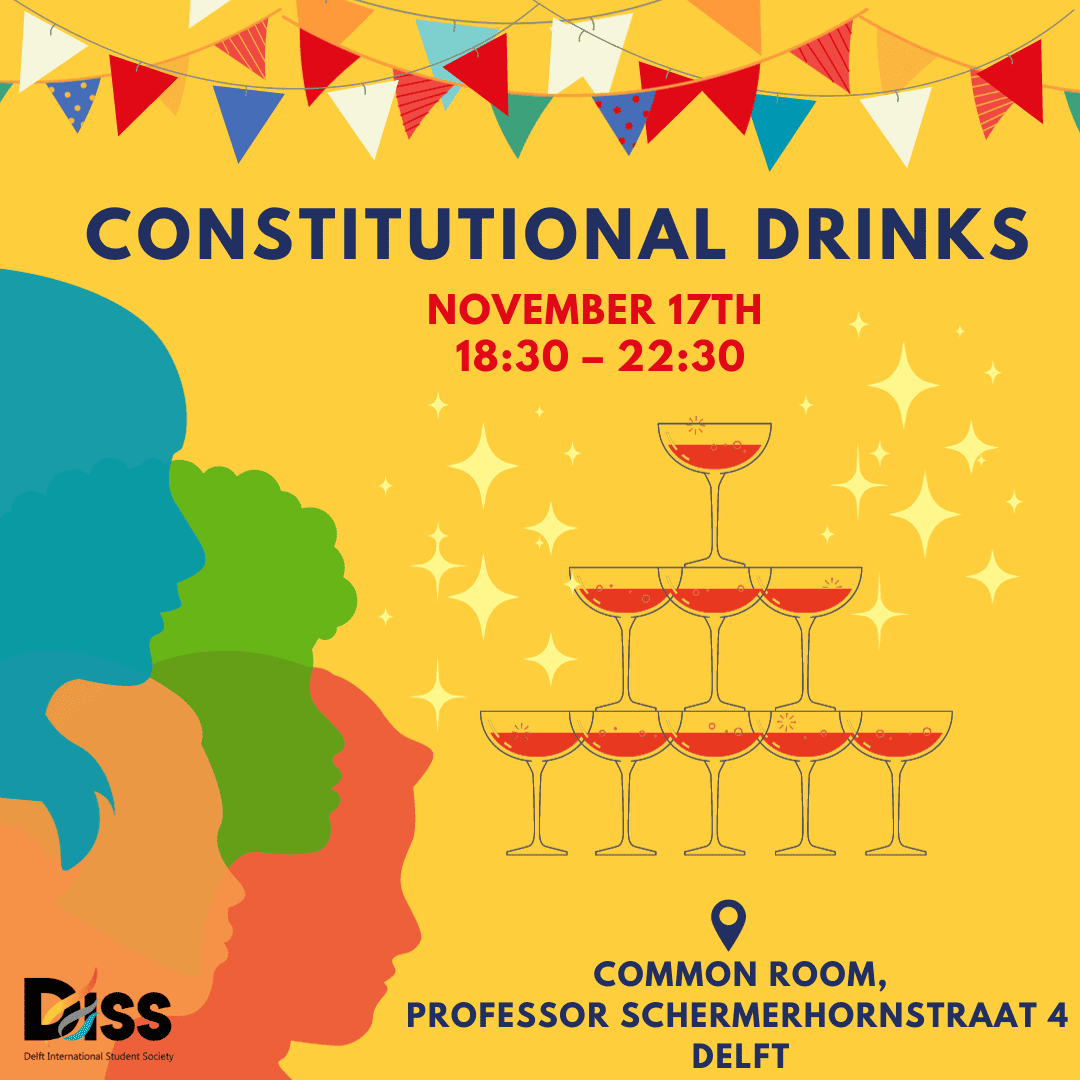 23′ Constitutional Drinks
Join us to welcome the new '23-'24 DISS board and new members for constitutional drinks in the Common Room. It will be a night of music, drinks, games and of course, getting to know the new DISS board.
Entrance fee: FREE for '23/'24 members (Membership fee is €5/year), people and associations with invitations. €3/person for others. Snacks and drinks will be on us!
Here is the € 5,00 Tikkie link to pay the fee for DISS membership 2023-24, if you are already not a member and you want to become a member:
https://tikkie.me/pay/8jua040fn7slooalhhcf

Don't forget to also fill the signup form in the website.
Should you choose to not to become a member yet, you could purchase the one-time entrance fee of € 3 for the Constitutional Drinks event as "Non-member" via this link:
https://tikkie.me/pay/7htl8a6ia5uharu7fsml

Please ensure that the name on your Tikkie payment is the same as the one used to register for the form below.
Register using this form.