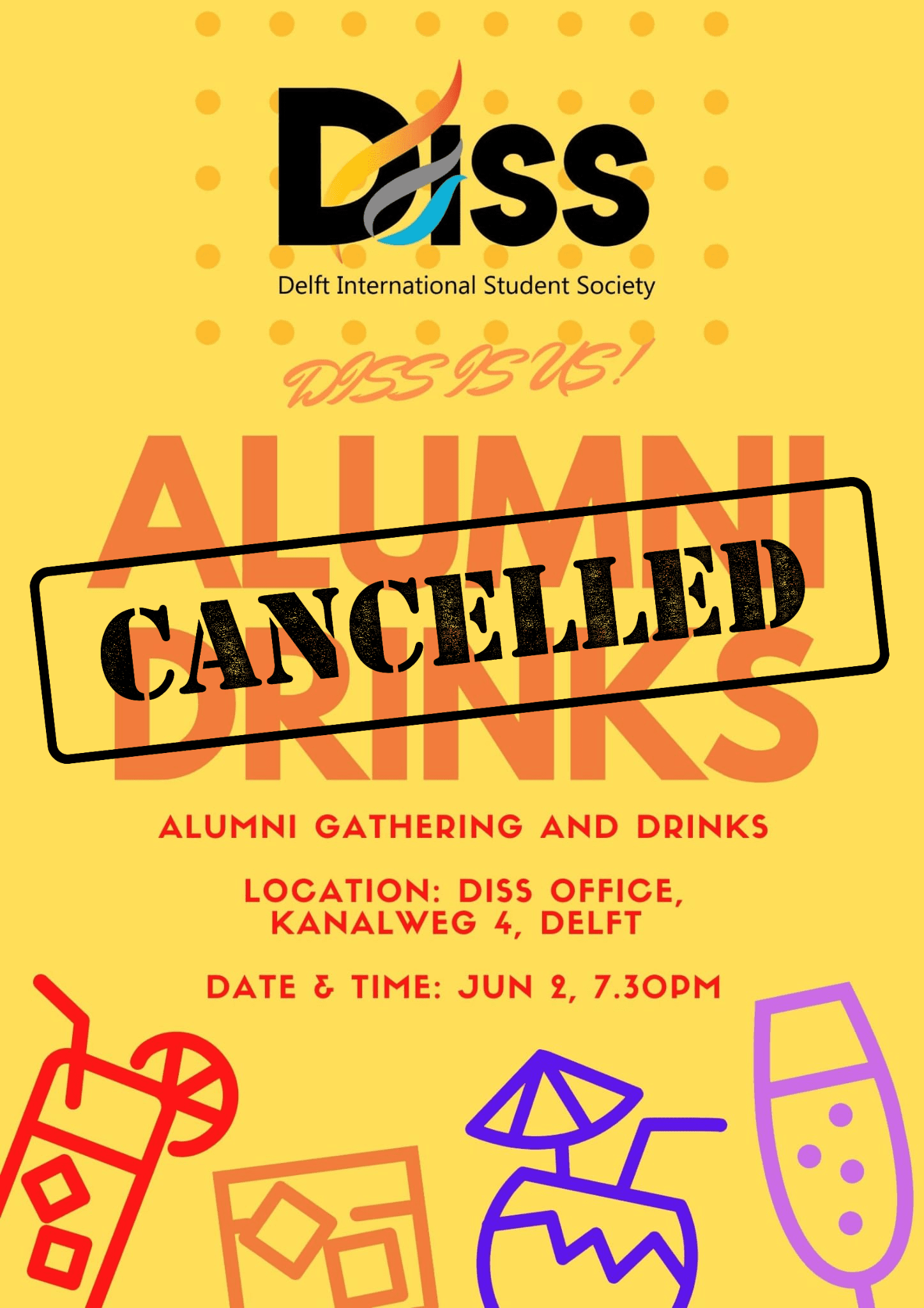 Alumni Networking Night
Dear DISS network! *On behalf of the current board of Delft International Student Society, we would like to get together with all the board and committee alumni of our association on June 2nd at 7.30PM at the DISS office, Kanalweg 4, Delft.*
You are cordially invited to join us at the office to revisit some old memories, enjoy drinks and snacks, play some games and of course get to know what we have been doing in the past year. We will also let you know how you can engage and support our association in the future as alumni members. It would be a truly great experience to get to meet and connect with the previous generations of DISS!

You can register using the link, https://docs.google.com/forms/d/e/1FAIpQLSd2fTm6ws_ifLNsuH0ZBGYvQstt9cFt9eNxMpmy3bBSQLjAGQ/viewform. If you have any questions, please email us at board@diss-online.nl. Looking forward to seeing you then!