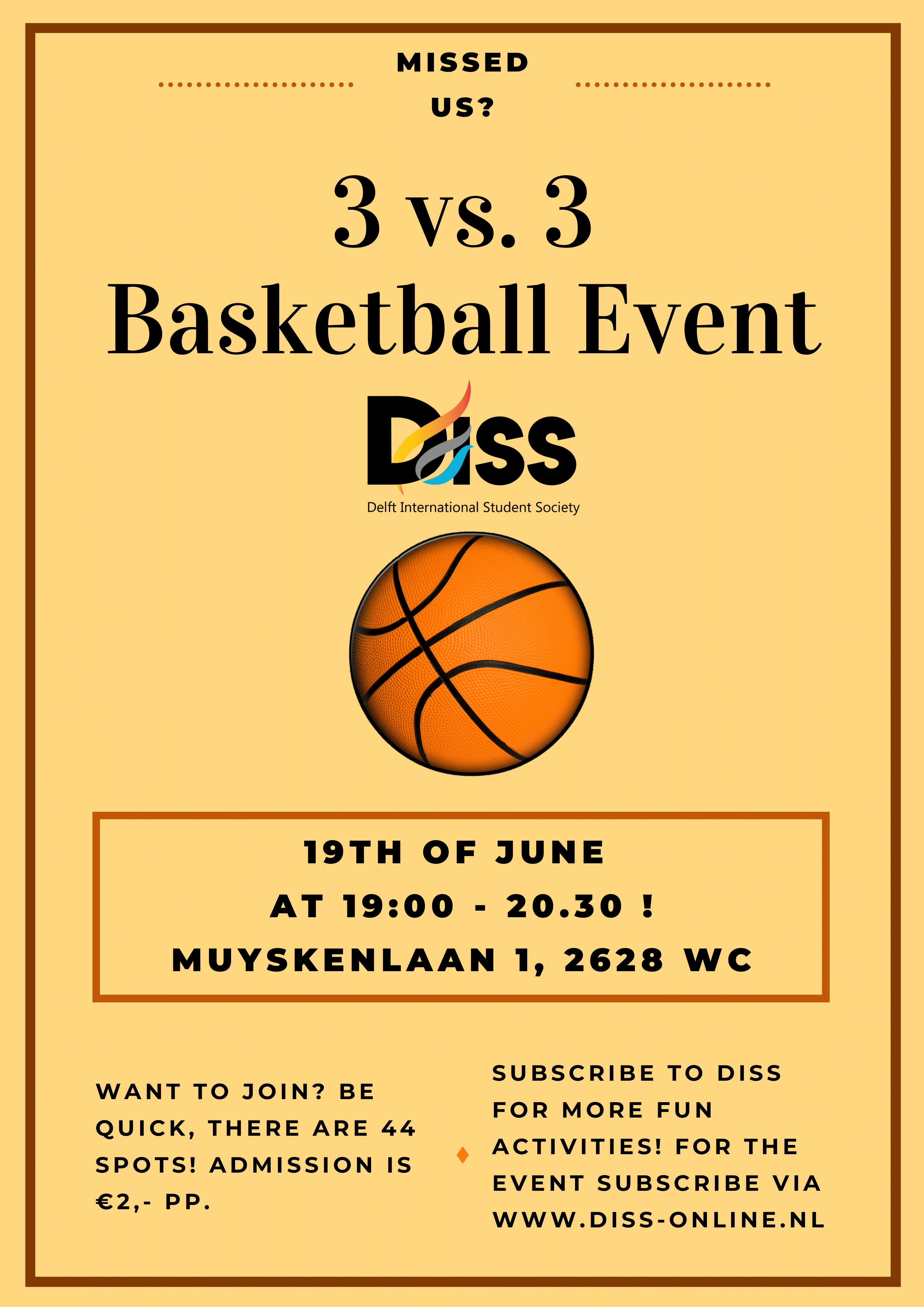 Basketball Tournament
Saturday 19th of June we are organizing a fun 3v3 basketball tournament to celebrate the nice weather and being able to play some sports together again. Sign up using the form below and let us know if you already have a team and 2 other teammates, otherwise we'll make sure you'll be in a team with some others joining the event. The costs are 2 euros per person and can be paid at the event.
We'll take care of drinks and make sure to invite your friends as well for a fun afternoon!
Register using this form.