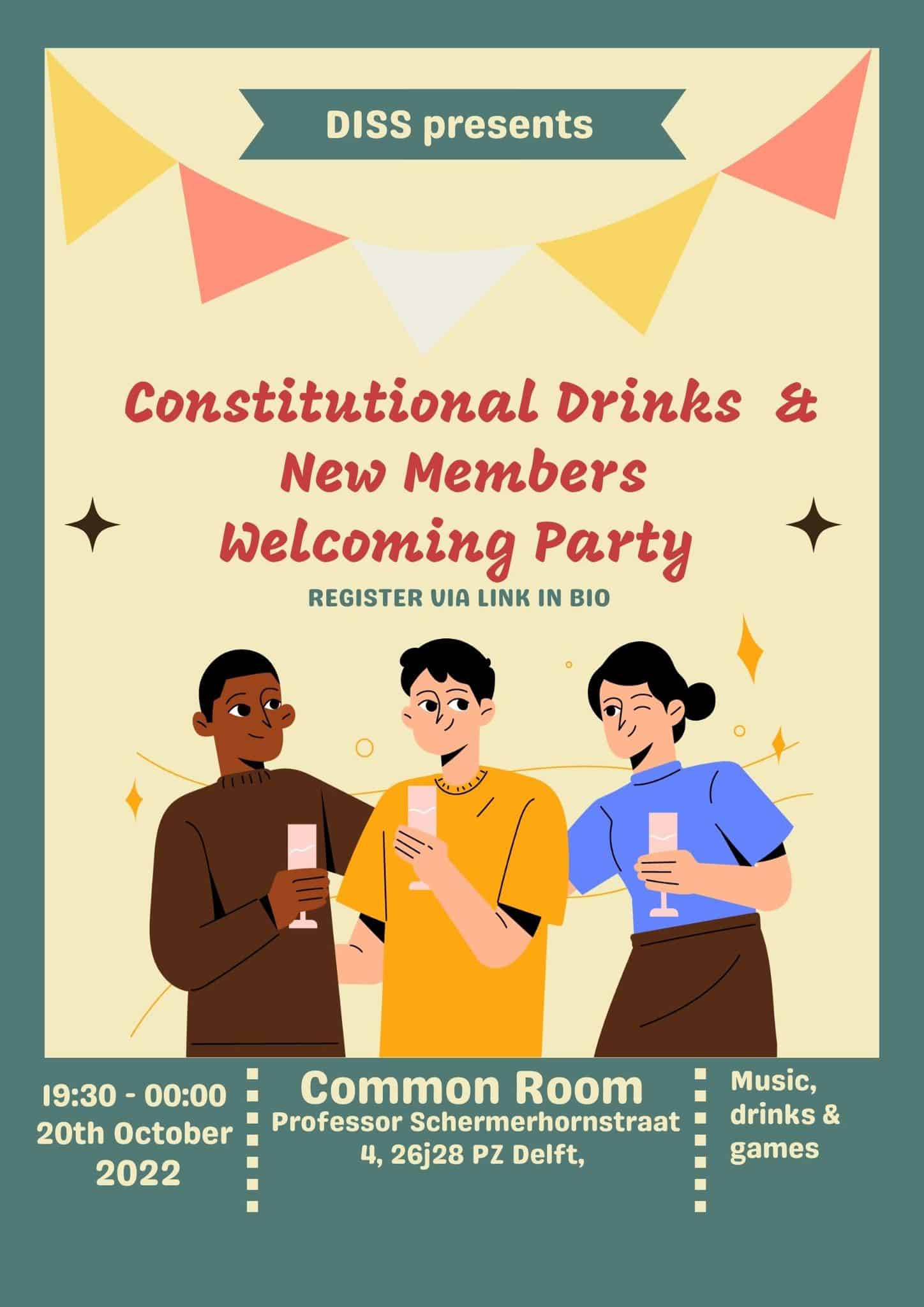 '22 Constitutional Drinks
Join us to welcome the new '22-'23 DISS board and new members for constitutional drinks in the Common Room. It will be a night of music, drinks, games, getting to know your other fellow associations of the BASE building, and of course, getting to know the new DISS board. 
Entrance fee: FREE for '22/'23 members, people and associations with invitations. €2/person for others. Snacks and drinks will be on us! 
Registration can be done below! If you have any questions or can no longer attend, please do not hesitate to contact us at board@diss-online.nl. Looking forward to seeing you there! 🙂 
Register using this form.