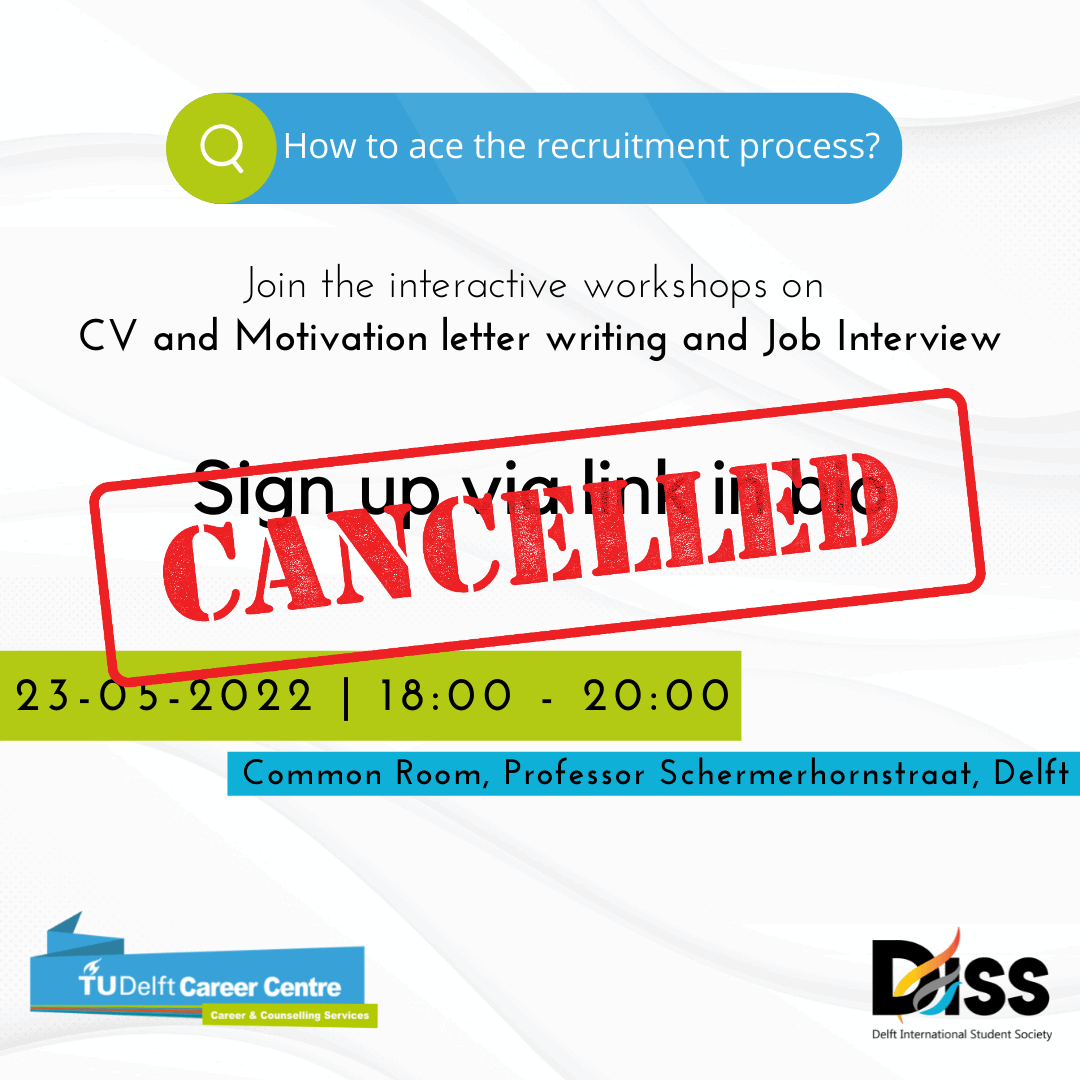 CV/Motivation Letter Workshop
Want to get some tips and tricks on the recruitment process? Join us in the Common Room for a workshop on how to amp up your CV, write a great motivational letter, and how to prepare for a job interview held by TU Delft Career Centre.
You can sign up using the link, https://forms.gle/Hf98oyMVgojmUeNL8. If you have any questions, please email us at board@diss-online.nl. Looking forward to seeing you then!