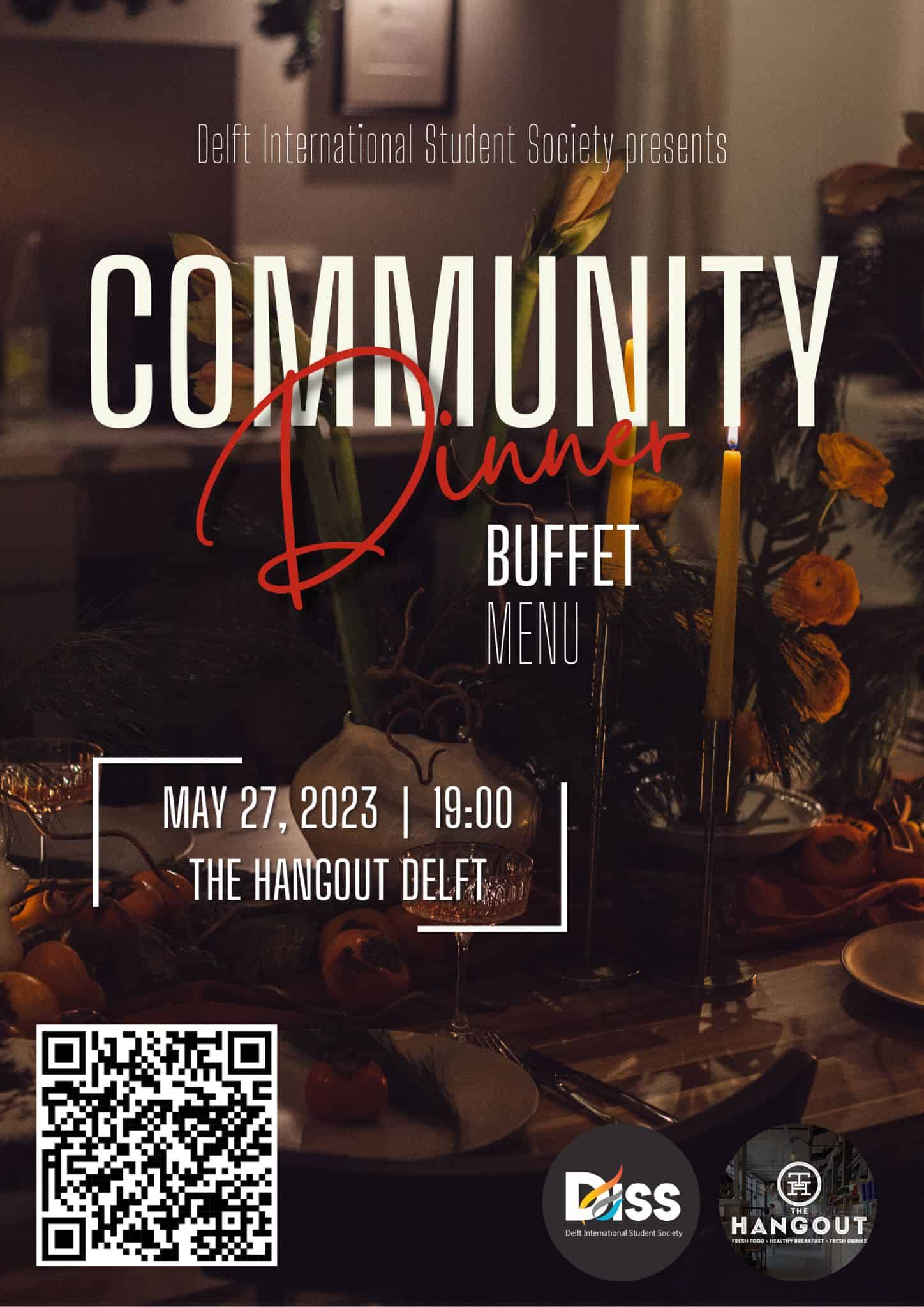 Community Dinner
"Who's ready for an only Community Dinner in the heart of TUDelft campus?
– Date & Time: doors open at 19:00 on 27th of May
– Location: the Hangout (@thehangout.delft )
– Dress Code: This is your excuse to get your prettiest dress/suit on & heels on (heels not mandatory).

The cost of the buffet will be €25.
Payment link :
Please could you pay me € 25,00 for "DISS- Community Dinner (27/05)" at
https://tikkie.me/pay/pvef3enuno2ud474fbts
Please ensure that the name on your Tikkie payment is the same as the one used to register below.
Buffet menu:
-Greek salad
-Vegan salad
-Vegan spring rolls
-Wrap with goat cheese
-Chicken sate
-Chicken teriyaki
-Hamburger
-Fries
-Yellow rice
You don't want to miss out!
Tickets are non refundable but you can always ask a friend to come instead of you or we can help to find people in replacement. Just email us or DM us on Insta."
Register using this form.