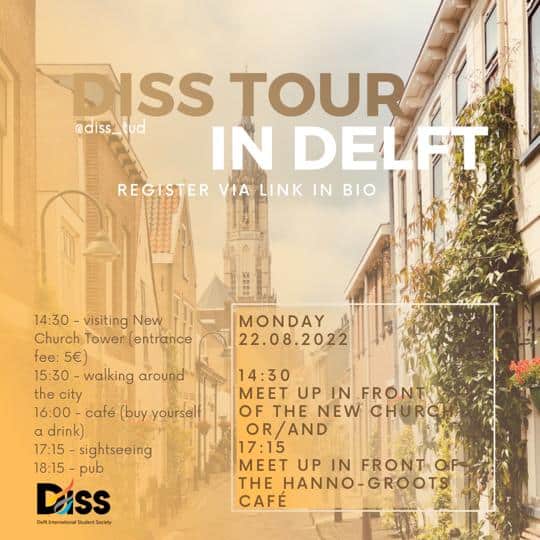 DISS Tour of Delft
Welcome to our first event of the academic year! Join us on a short walking tour of Delft including visit to the New Church, cafes, and pubs within the city center. There are two time slots available dependent on whether you would like to join the walking tour or just hang with us in the café. All necessary information can be found on the poster but if you have additional questions, please do not hesitate to contact us.
If you are interested in joining, please fill out the registration form below and specify which time slot (or both) so we can have an accurate headcount for the event. See you soon! 🙂
Register using this form.