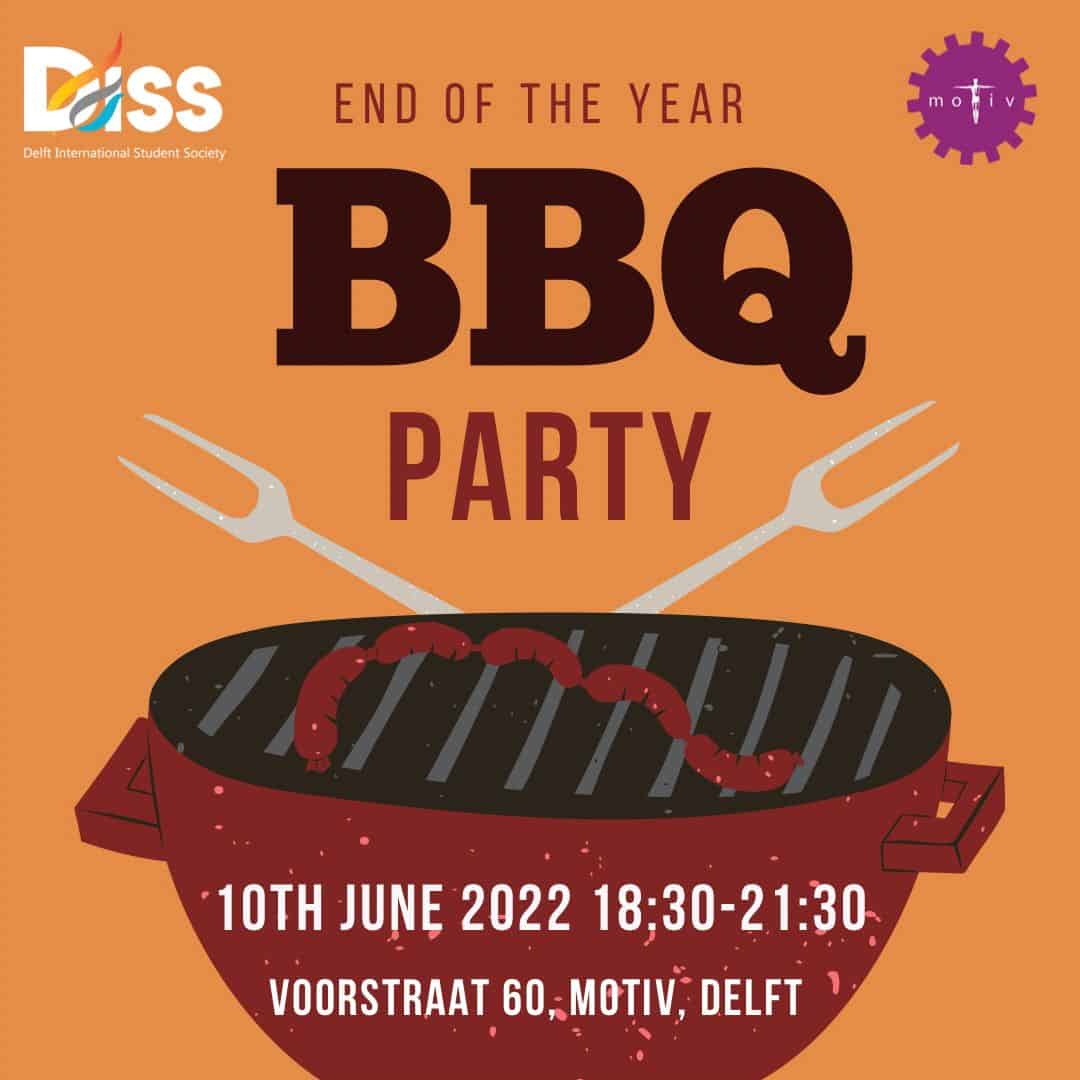 End of Year BBQ Party
We are at max capacity for the event. If you are still interested, please email us so you can be placed on a waitlist. 

Come celebrate the end of another wonderful academic year with DISS and MoTiv! All information can be found on the poster and if you have any additional questions, do not hesitate to contact us at board@diss-online.nl. 
As spots are limited , you can sign up using the form below so we can get a proper headcount for the event. If you have subscribed but is no longer attending, please notify us so we can open up space for others. Looking forward to seeing you then!