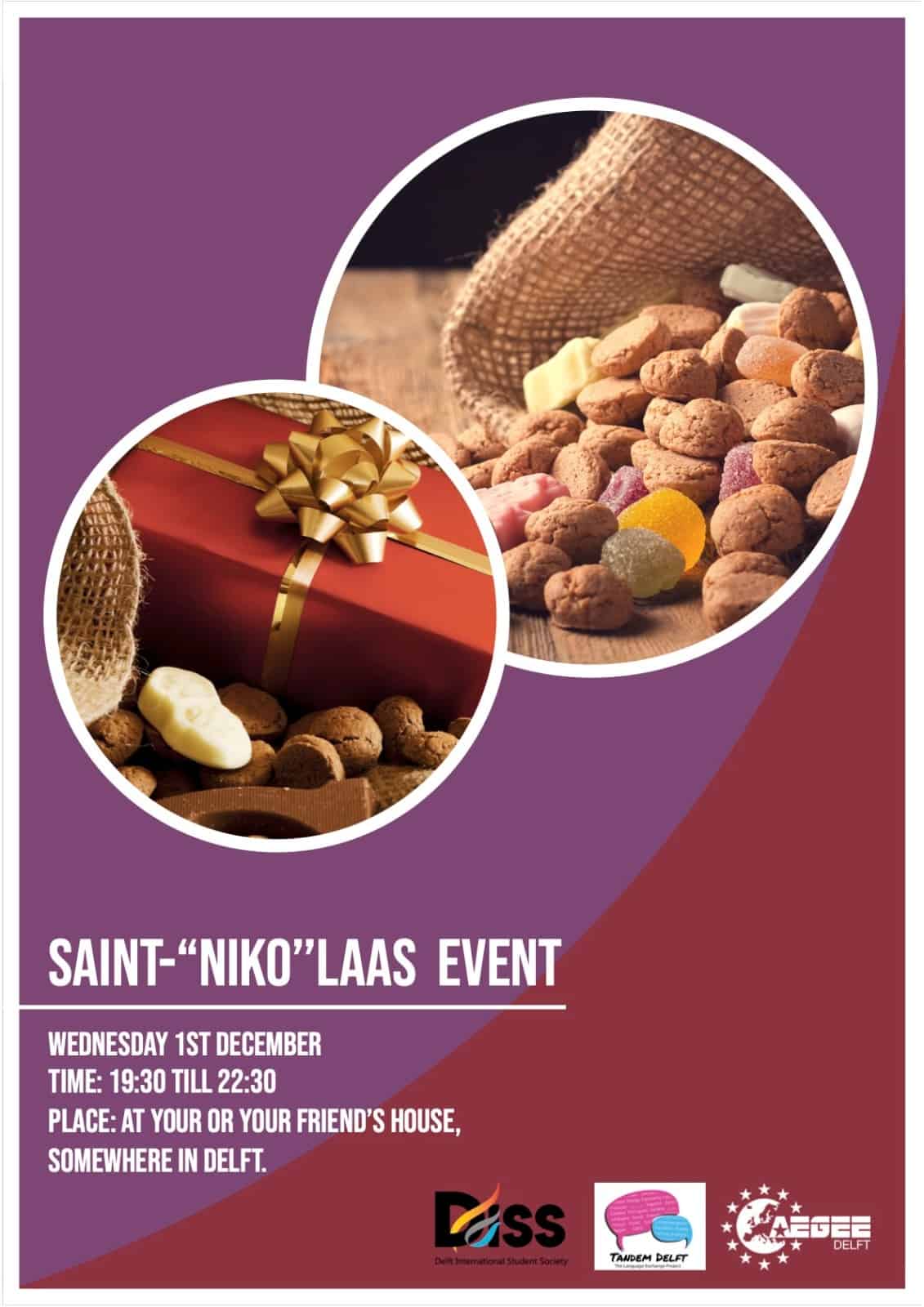 Saint "Niko"Laas
Due to the new corona measures, please stay tuned for an update!

What's more Dutch than the Saint-"Niko"laas tradition? An evening with random presents, lovely small company and sweets. At this event we make surprise for each other but it has to be creative. So look around your house, and let's create something magical!
How does it work? 
Get together with your group. There will be short instructions over Zoom and then you have about 2 hours to make a surprise. Afterwards, Sinterklaas and the Pieten would visit, share some treats and bring your gifts to another group. This is an open activity so ANYONE can join! Link to subscribe is http://forms.gle/NtJMrfARUWBjW8S67. 
Contact us if you have questions! Share with your friends and looking forward to a magical, gift giving experience!